Visit us
Slovenian Digital Center is the central economic event of the Slovenian Presidency of the Council of the EU, which enables companies to present innovative and technologically advanced solutions, products and / or services. In addition to the exhibitions, it offers lectures, education, conferences, workshops, heckathons, business meetings, networking and guest appearances.
Until the end of the presidency, Slovenian Digital Center will host more than 80 events related to 6 monthly topics.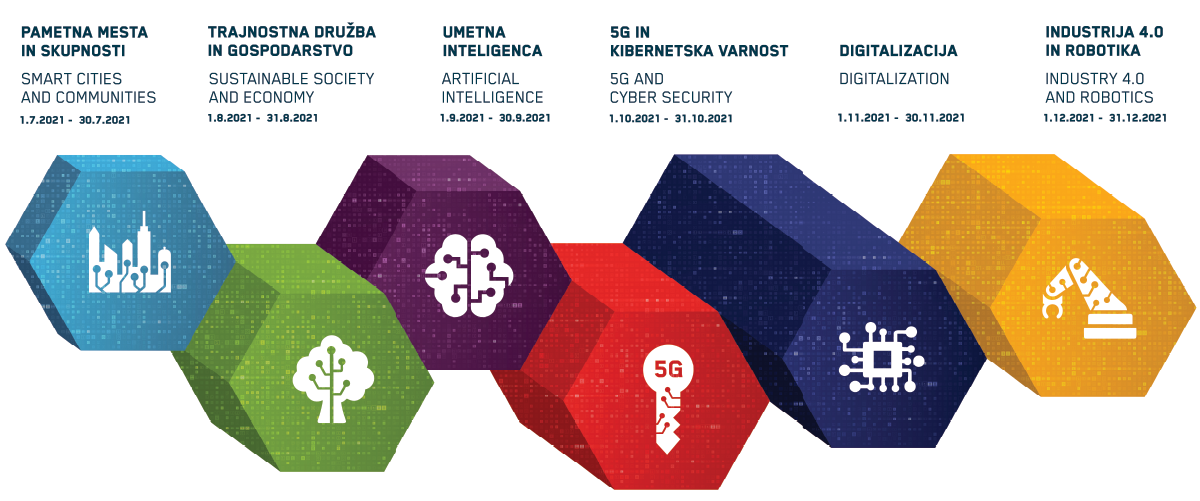 Contact information
Adress Šmartinska cesta 152, BTC City Ljubljana, Hall 1
Telephone: 040 606 710


Working hours from July 5th to July 9th
MONDAY 10.00 - 17.00
TUESDAY 9.00 - 17.00
WEDNESDAY CLOSED
THURSDAY 9.00 - 17.00
FRIDAY 13.00 - 17.00


Slovenian Digital Center - Technology for People is a two dimensional space - both in a physical dimension (in BTC City Ljubljana as shown on the map below) and in a virtual dimension. The Virtual Slovenian Digital Center is just a click away; follow the LINK and treat yourself to a virtual walk, meet the exhibitors or attend one of the virtual events.